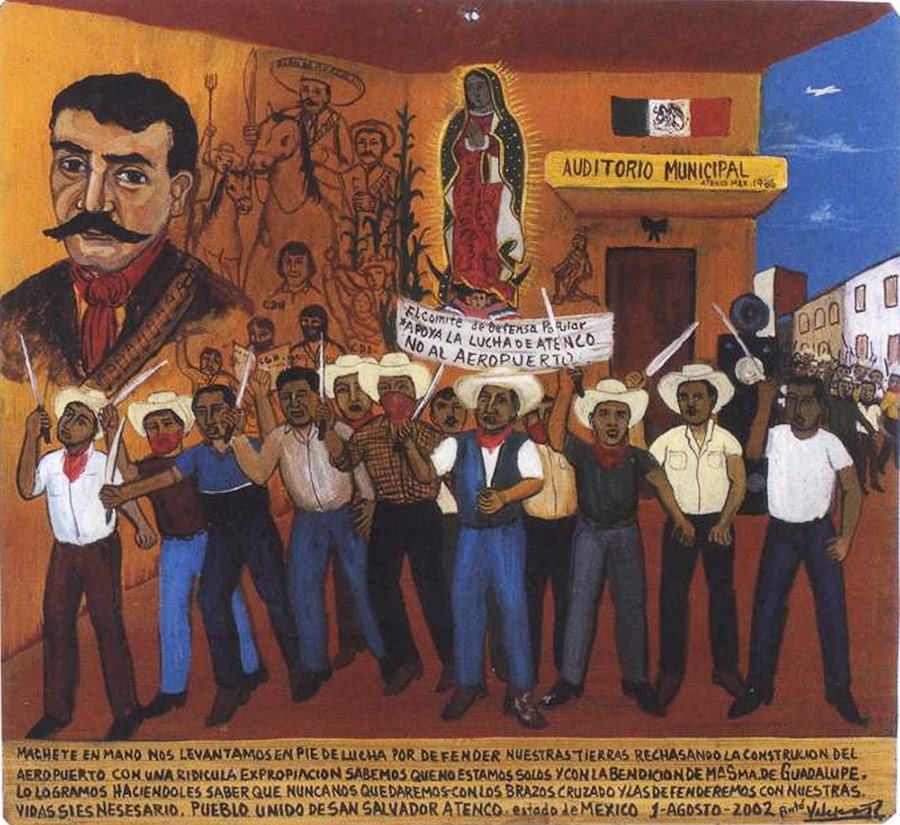 With machete in hands we rose up to fight for our land rejecting the construction of the airport and ridiculous expropriation. We knew we weren't alone and with the blessing of the Virgin of Guadalupe we would achieve what we wanted. We showed them that we weren't going to sit on our hands and we would defend our land with our lives if it would be necessary.
The people of San Salvador Atenco, state of Mexico
August 1, 2002
In 2002, there were protests in San Salvador Atenco. The violent mass protests against federal and local government were caused by the planned construction of a new international airport for Mexico City. The construction of the airport was cancelled.