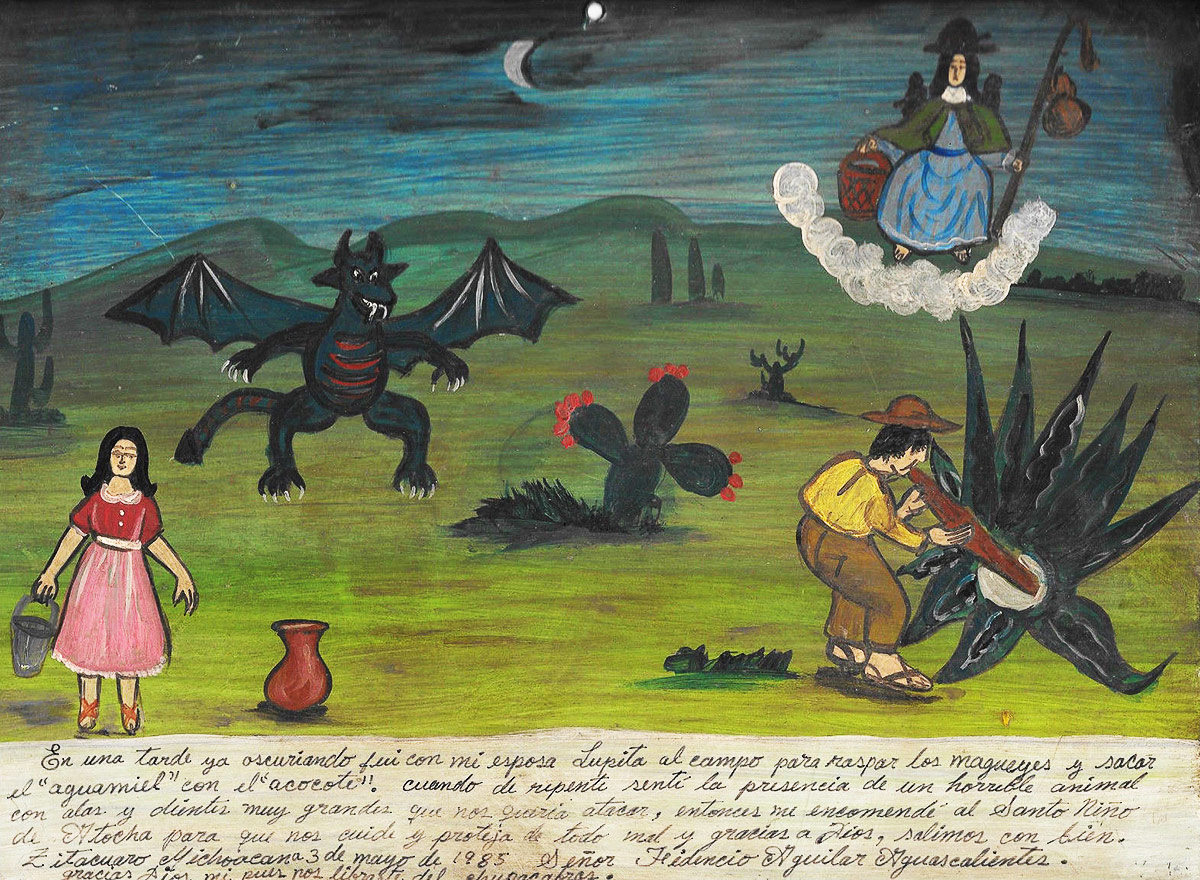 It was getting dark. I went with my wife Lupita in the field to scrape the agave and gather the maguey sap with the acocote. Suddenly we noticed a horrible animal with wings and long teeth. It wanted to attack us. We entrusted ourselves to the Holy Child of Atocha so that he would protect us. Thank God we managed to escape.
Zitacuaro, Michoacan
May 3, 1985
Federico Aguilar Aguascalientes
Thank you, God, for saving us from the chupacabra.

Acocote is a long gourd pointed at both ends, used in Mexico for extracting the nectar of the maguey.