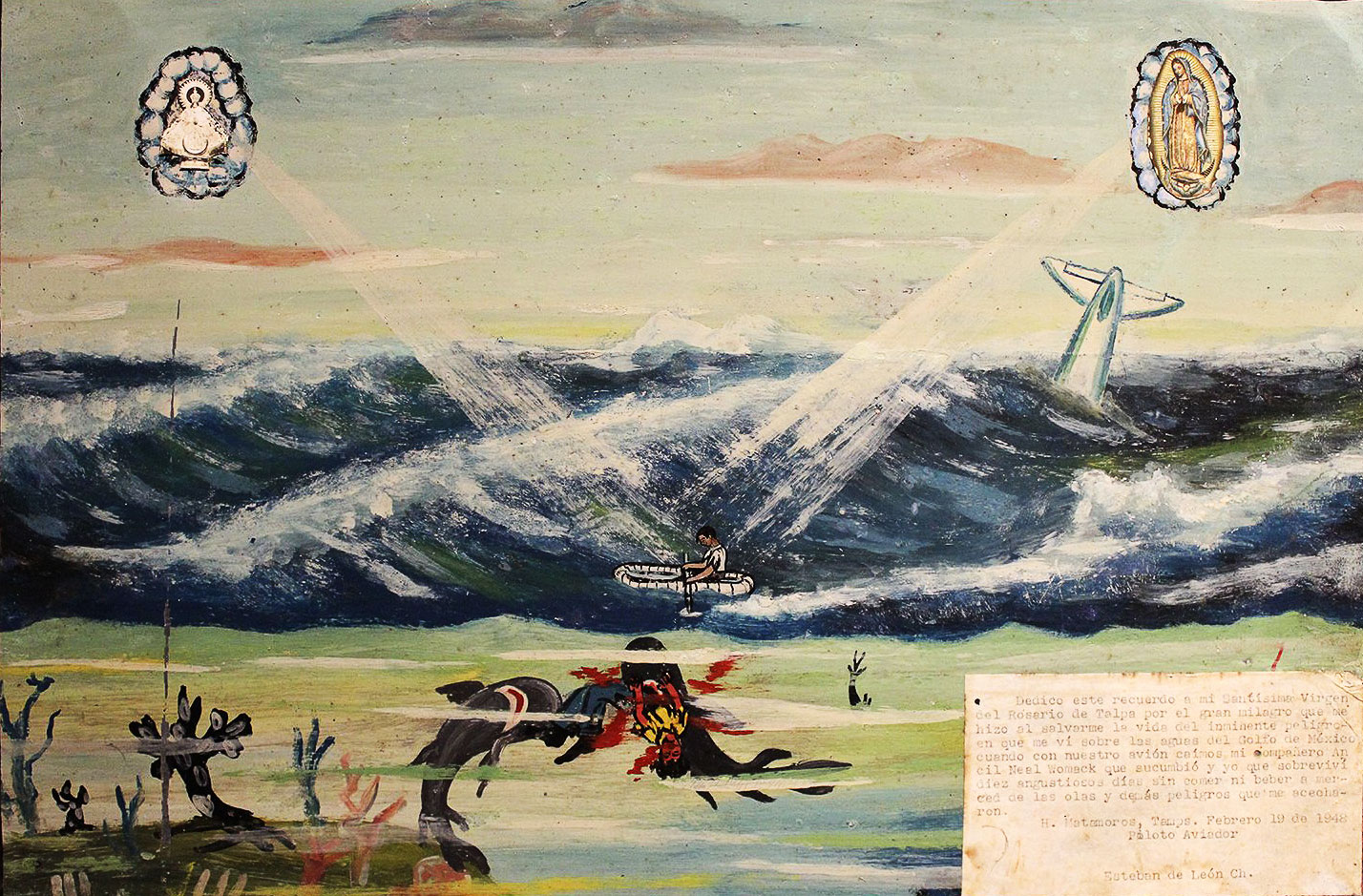 I dedicate this memory to my Holy Virgin of the Rosary from Talpa for the great miracle she worked for me by saving my life form the imminent danger when I got under the water of Mexican gulf after our plane fell down. My partner Ancil Neal Womack died and I survived ten distressed days, by the mercy of the waves, without food or water, not to mention other dangers that pursued me.
Matamoros, Tamaulipas
February 19, 1948
Aviator pilot Esteban de Leon Ch.