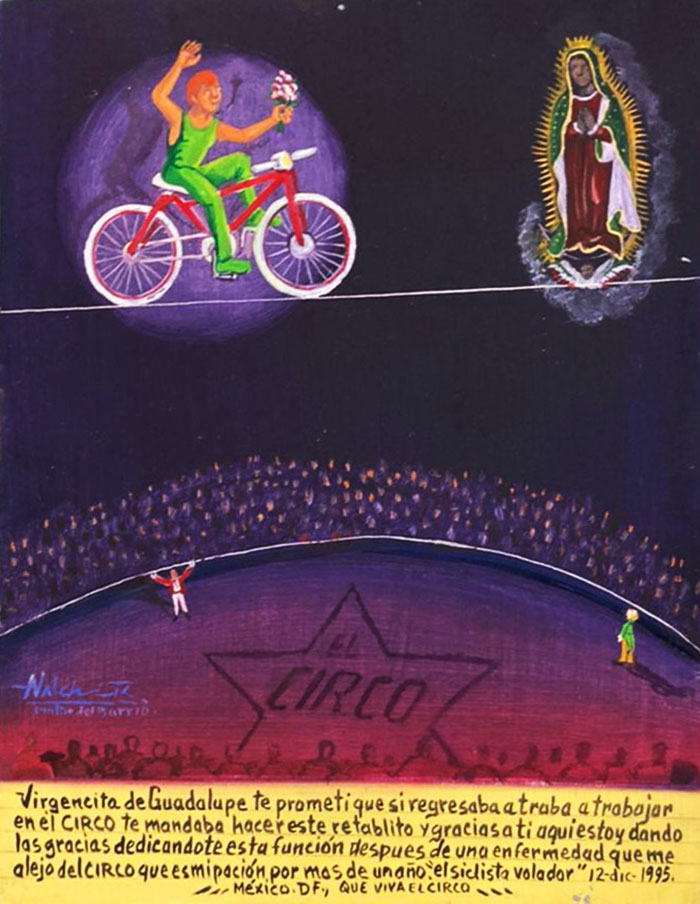 Virgin of Guadalupe, I promised you if I'd come back to work in the circus I'd order you this retablo. Now, thanks to you, I'm giving you thanks and dedicate this performance to you, after an illness that kept me away from the circus, which is my passion, for more than a year.
The Flying cyclist, December 12, 1995
Mexico City, Long live the circus!