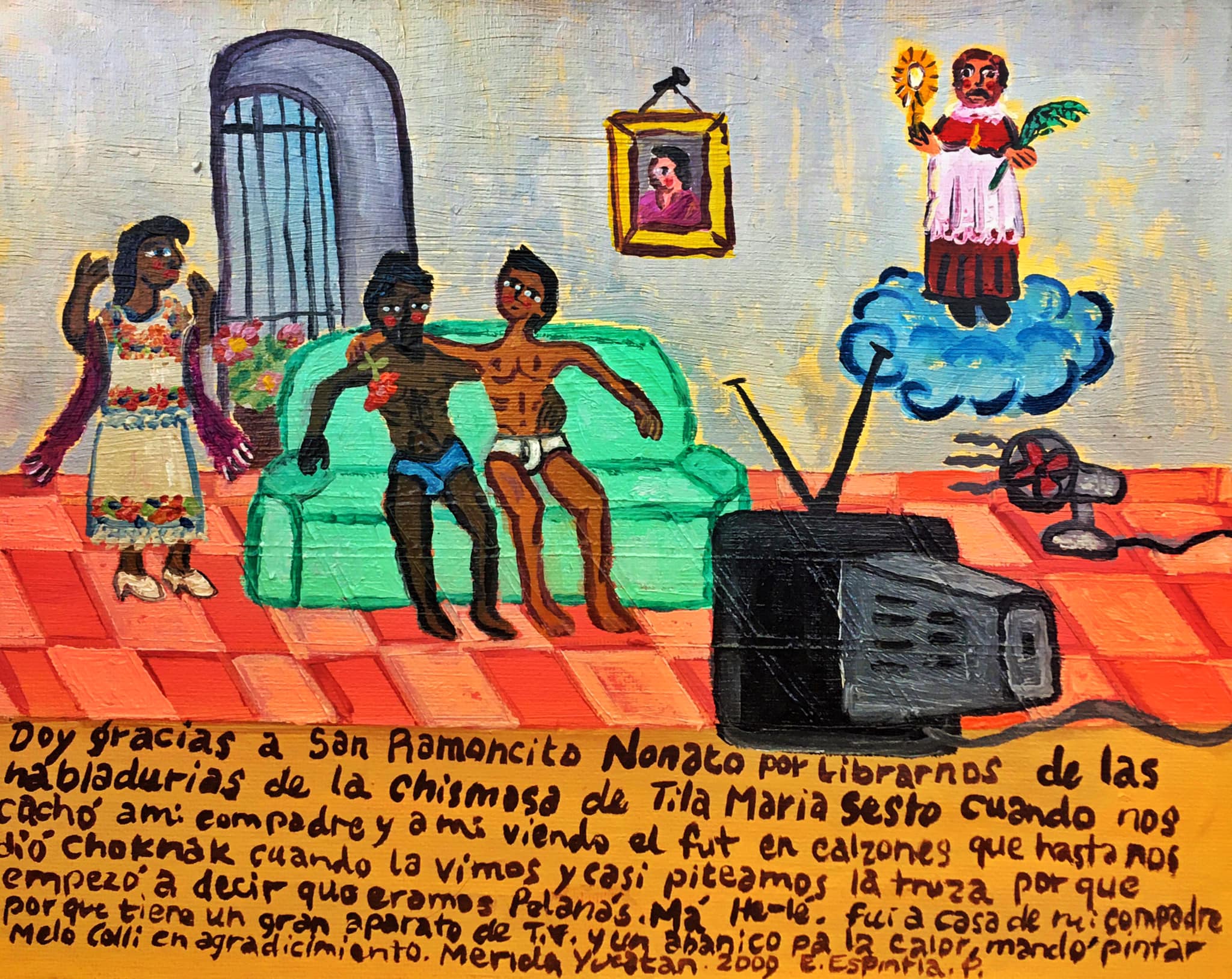 I thank Saint Raymond Nonnatus fro delivering us from yabbering Tila Maria Sesto's gossips when she caught us, me and my buddy, watching soccer in underwear. She almost gave us stomach pain when we saw her, and we almost spoiled our underpants. She started to say that we were motherfuckers. But no, I went to my buddy's house because he has such a big TV-device and a fan from the heat. I ordered to paint Melo Colli in gratitude.
Merida, Yucatan, 2009
Notes:
This retablo is not for wide audience. There are local Yucatan comedians Tila Maria Sesto and Melo Colli mentioned here. The caption also contains Yucatan expression such as:
Choknak — stomach pain of indegestion;
Pelana — that could be translated as "motherfuckers";
He-lé — expression of negation or simply "no".